Landmark Cinemas makes Birthday Parties fun and easy. With three packages to choose from and additional options that will make the day extra special, all you need to do is get ready to party.
Birthday parties are for children 13 and under. A minimum of 6 kids is required to book a party with a maximum of 15 party attendees (including adults and children). Please book your party at least 2 weeks in advance to help avoid scheduling conflicts.
Please note that your party can't be confirmed until the Tuesday before your party date as theatres receive their film titles and showtimes weekly and cannot confirm party showtimes until these have been programmed. The theatre will contact you once their showtimes have been confirmed.
---


Child Admission
Snack Pack (includes Snack Size Popcorn, 16oz Drink & Small Treat)
Landmark Cinemas Cast Member to assist with your party
Reserved Seating
Free "Next Visit" Movie Pass for the Birthday Kid

All the benefits of THE SUPERSTAR package PLUS:
Birthday Party Room for one hour after the movie, including:
Utensils, napkins, paper plates
Two refillable pitchers of fountain beverage or water

Hollywood Extras
Real D 3D Movie: $3.00 per child
EXTRA Experience: $3.00 per child*
XTREME Experience: $2.00 per child*
IMAX® Experience: $5.00 per child*
Tasty Add-Ons
Cotton Candy: $1.99 + tax per child
Hot Dog: $2.99 + tax per child*
Pizza Slice: $2.99 + tax per child*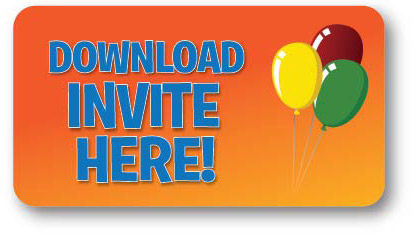 *Available at select locations only.
---
Online Inquiry
For pricing and availability please fill out the following form: